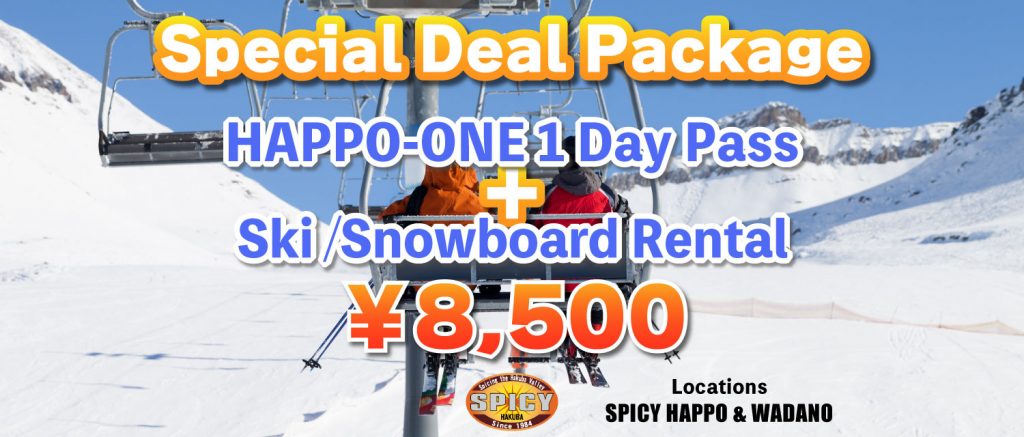 Save money and time by getting your rentals and tickets at once! 
◆PRICE
 ●Adult:¥8,500 (Regular price: ¥10,300)
 ●Child:¥5,200 (Regular price:¥6,400 )
◆INCLUDES
 ●HAPPO-ONE 1Day Ticket
 ●Standard Skis or Snowboard
 ●Boots
 ●Poles (for Skis)
◆Locations
 ●SPICY Happo
 ●SPICY Wadano
※Available only on the day of rental. Not applicable to online bookings.