Camping & BBQ Equipment Rental
CAMPING
Experience the nature of Hakuba!
SPICY has everything you need for camping & BBQ. Tent, sleeping bag, other camping equipment and BBQ gear. We get you all covered with our rentals!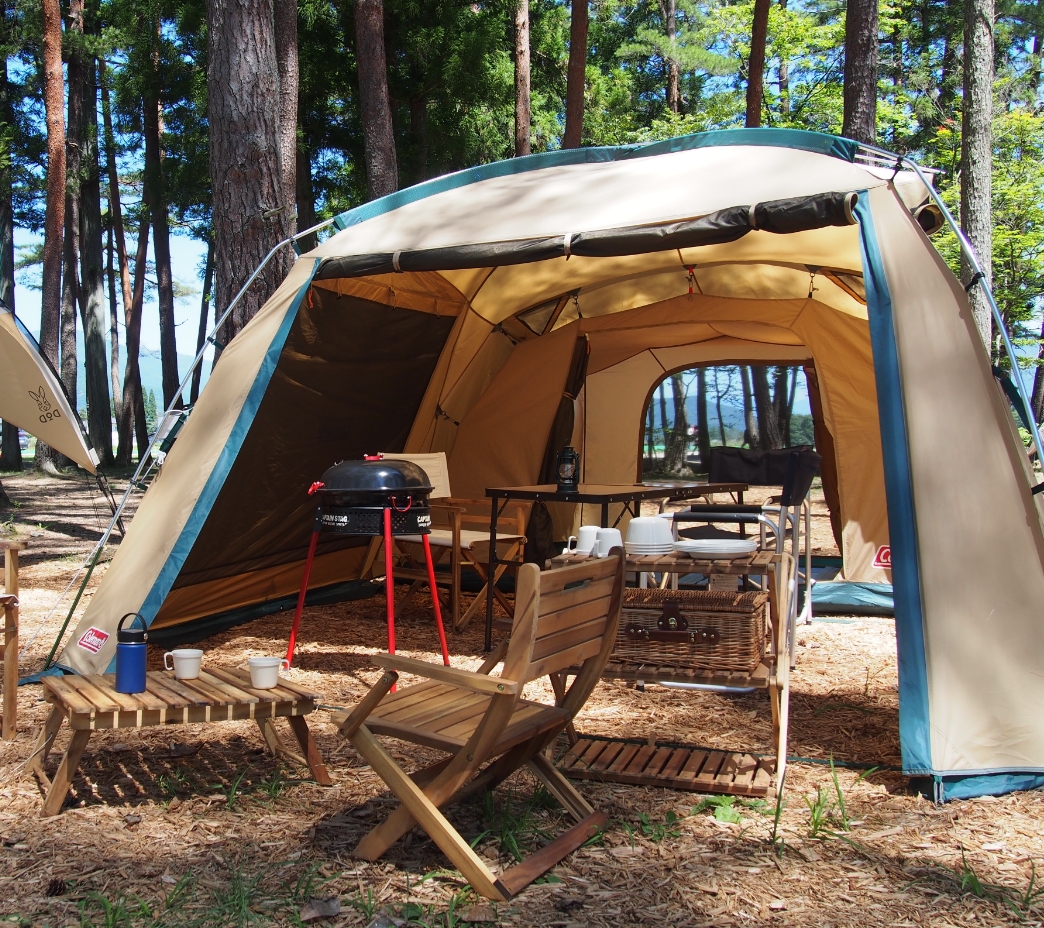 CAMPSITE
We offer fully set up campsites with BBQ equipment at HAKUBA GREEN SPORTS FOREST. Families with small kids and those new to camping can have a fun experience with no hassle.
Contact HAKUBA GREEN SPORTS FOREST for booking and inquiry.
RENTAL PRICE LIST
1 Tent & 1 Tarp
1 Table & 4 Chairs
2 Lanterns
4 Sleeping Bags & 4 Mats

2 Days 1 Night
4 People
¥15,000-

DOME TENT

2 Days 1 Night
4-6 People
¥4,500-

TABLE SET

2 Days 1 Night
1 Table & 4 Chairs
¥2,200-

Plate
Bowl
Cup
Disposable Chopsticks

2 Days 1 Night
1 Person
¥300-

Grill with Grids
Charcoal (3kg) & Firelighter
Lighter
Tong
Gloves